Serene Haze Sound Mod
Mod version
1.0
Game version
9.22.0.1
Added:
Mar, 9
Downloads: 3
Description

Hi, Guys.
It's a Serene Haze later appears as Strayed's operator in Armored Core: For Answer sound mod. It's not designed for commercial purposes, and I only revised the old version from googling to match the current version. Of course, the sound layout has changed to suit my taste. Basically It's japanese voice. Please leave a comment if you have any suggestions.
This mod contain a login screen, crew voice and music. It's based on a default volume, but its's recommended to adjust the volume from option.
Hope enjoy :)
Installation Guide
This compressed file contains two folders, audioww and gui. Put them in the mod folder. For example, now the current client version is "0.9.22.0.1", so paste the extracted files into the following path "world_of_tanks/res_mod/0.9.22.0.1/".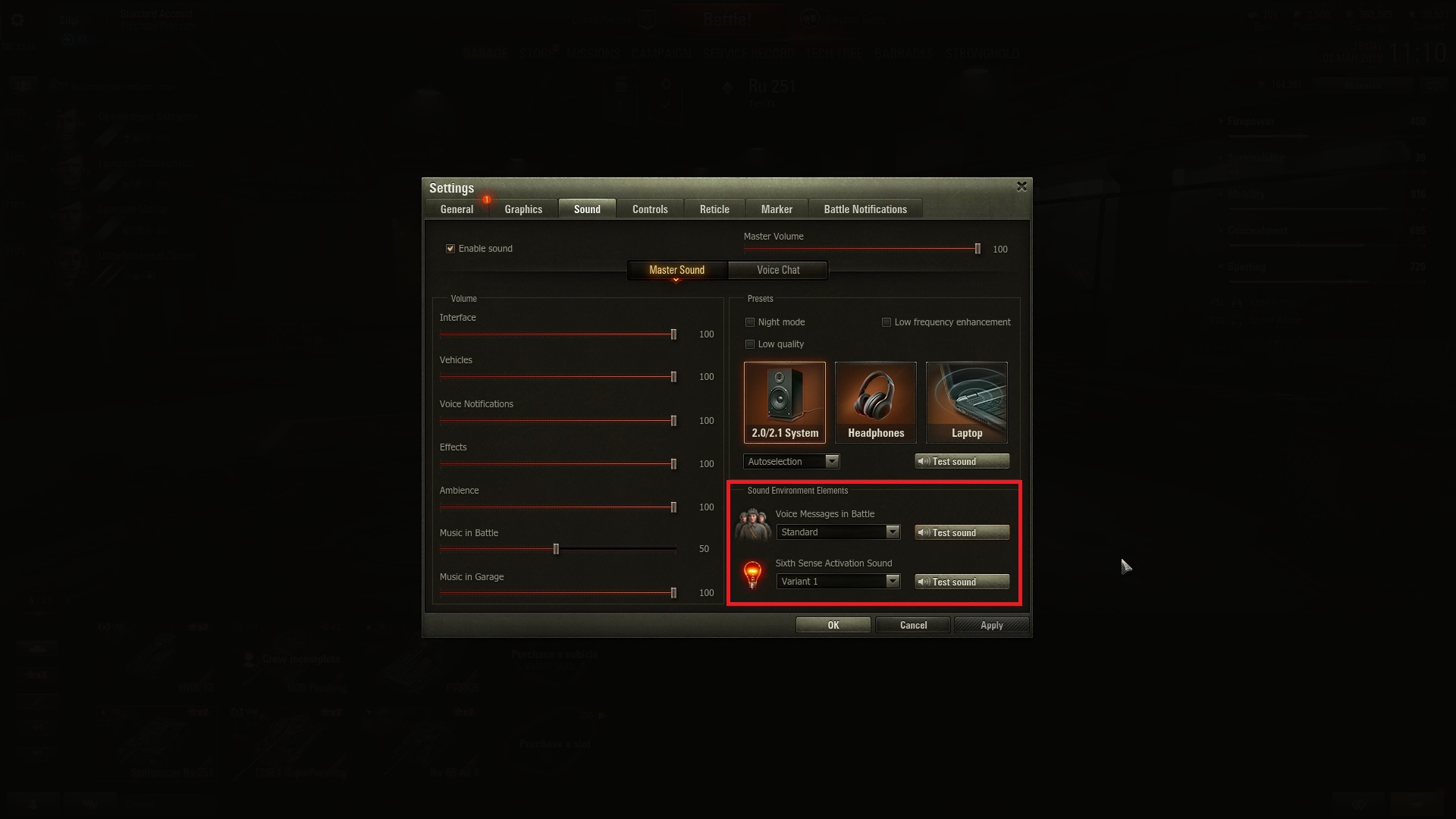 And select standard voice messages.
If you paste it onto the route, you can immediately see the different login screen.