Legendary Sound Pack (Original Soundtracks & Epic Music)
Author:
Miss_Celinax3
|
Mod updated:
Mar, 23
|
Game version:
1.0.0
|
Mod version:
1.0.1
Description
THIS IS NOT A MOD
151 Ultra High Quality Soundtracks and Themes from Wargaming, Bands and Epic composers.
This is a sound package for all your needs when playing World of Tanks. Great fighting music, majestic choral songs, ambient soundtracks and emotional film themes paired with metal and powerful instruments. Weekly updates of soundtracks, theme songs and normal music.
Featured Artists
Steve Jablonsky
Thirteen Senses
Fever Ray
FAUN
Andrius Klimka
Hans Zimmer
Thunderstep Music
Audio Machine
Dunkirk
Hi-Finesse
Ninja Tracks
Philipp Beesen
Position Music
Wargaming
Andrey Kulik
& more!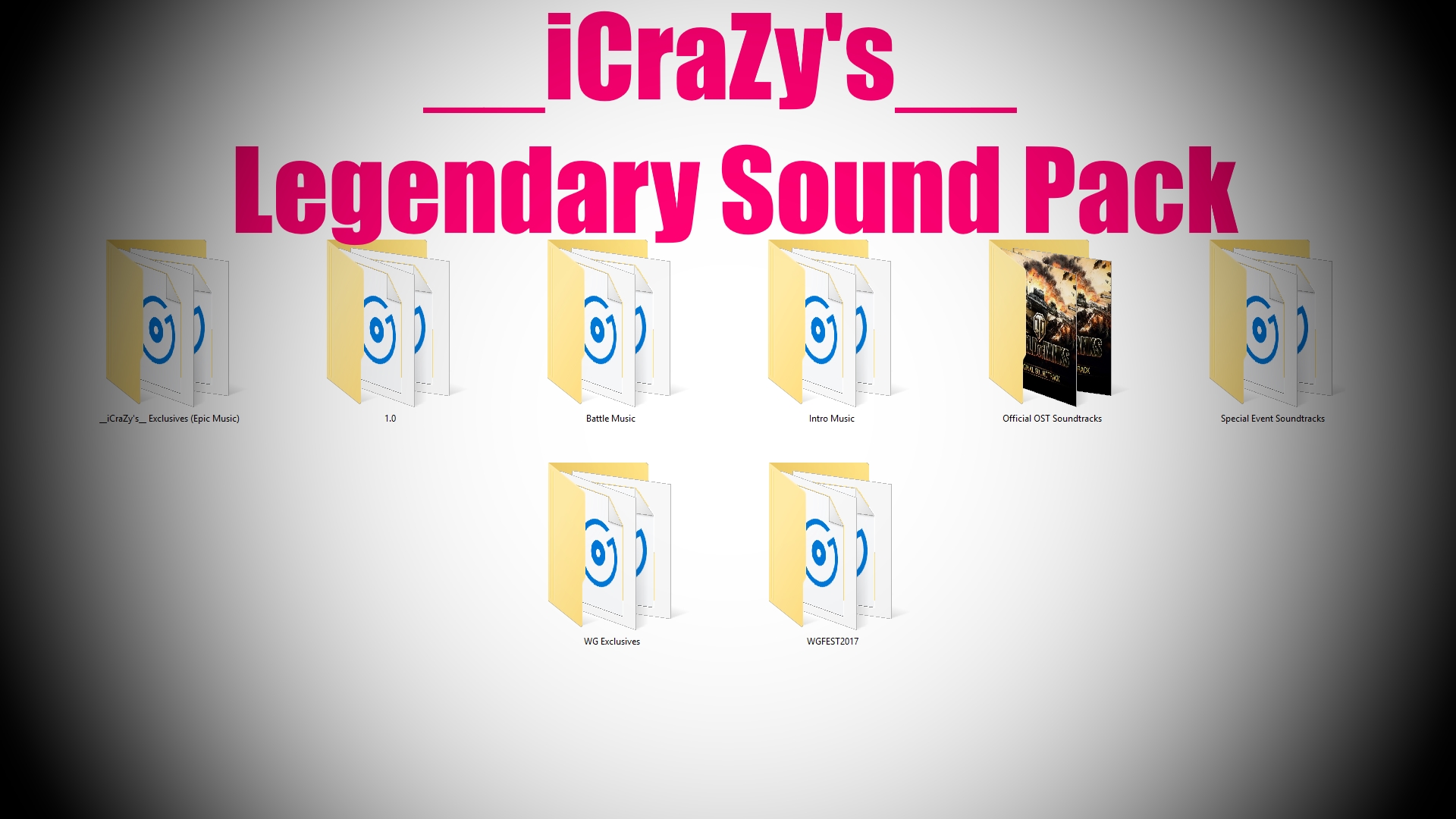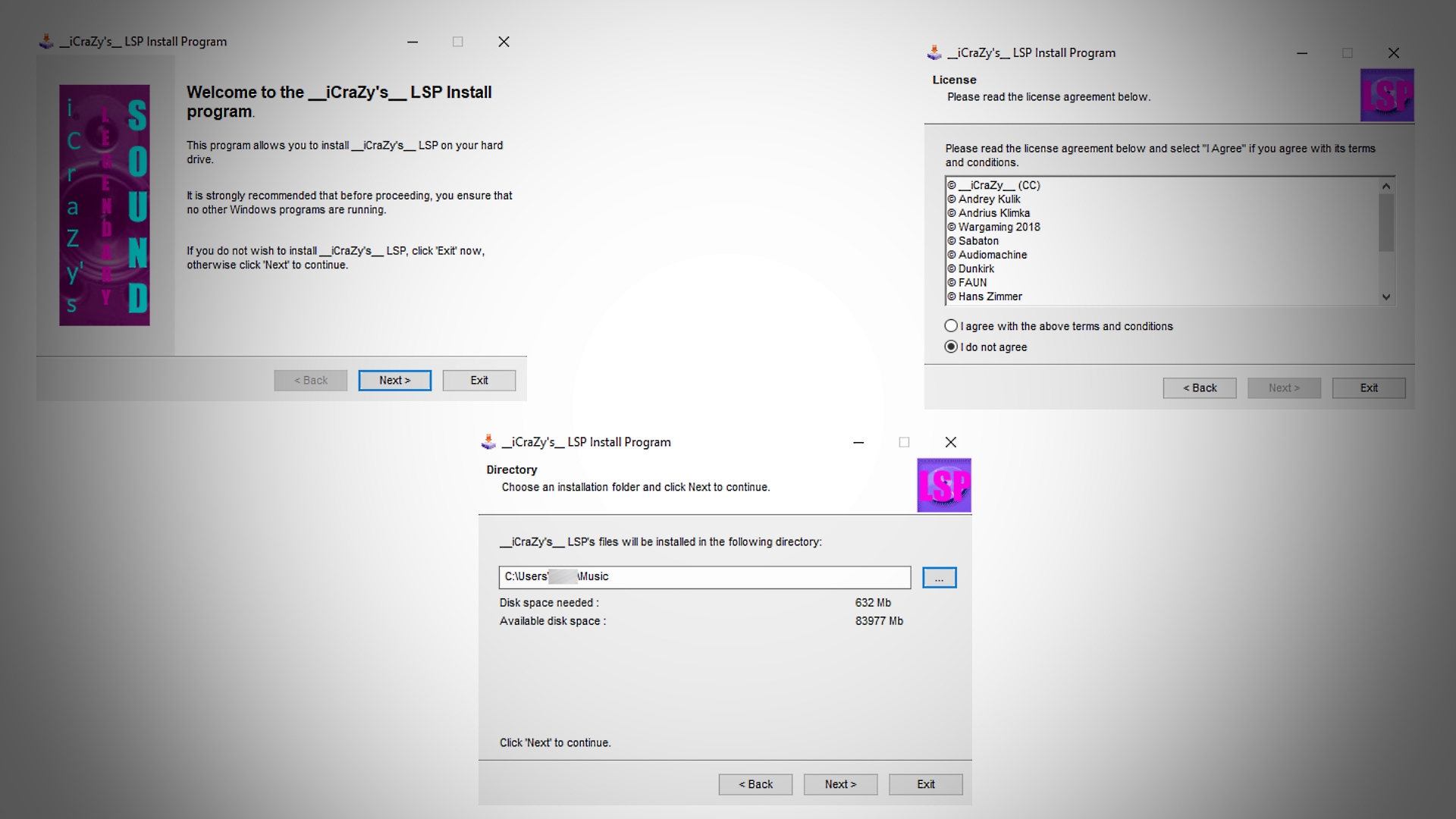 Copyright goes to the Artists and to iCraZy ©
Installation Guide
Choose the place you want. The best one is your music folder. The installer will place 8 folders, a copyright info, an uninstaller and a tracklist on the location you've set.
If you wanna uninstall the installer and all soundtracks etc. use the uninstaller which comes with the program.
Change Log
+26 New Soundtracks and Themes +Leviathan Theme Song +Nebelburg Soundtrack +Moon Mayhem Theme Song +Personal Missions Soundtrack +Ranked Battles Theme Song +Victory Day Soundtrack +New installer & uninstaller +New listing of folders +Compressed from 651 to 585mb & much more!

+Official Soundtrack - Glacier +Official Soundtrack - Ensk +2 MP3 Files repaired (Official Soundtrack - Paris/Official Soundtrack - Cliff)

+Primo Victoria - Sabaton [World of Tanks Edition] +Akira Yamaoka - Battle in Japan +WG Fest Live Mix +Official Soundtrack - El Halluf +Official Soundtrack - Paris +Official Soundtrack - Overlord +Official Soundtrack - Erlenberg +Official Soundtrack - Cliff +Official Soundtrack - Airfield +Official Soundtrack - Abbey +Official Soundtrack - Fisherman's Bay +Official Soundtrack - Westfield +Official Soundtrack - Mountain Pass +Update 1.0: Join the Beta Soundtrack

+ Official Soundtrack - Karelia + Official Soundtrack - Fjords + New folder categories