Sangvis Ferri Sound mod
Author:
Silgi
|
Mod updated:
Sep, 22
|
Game version:
1.2.0
|
Mod version:
1.5.0
Description
Hi, Guys.
I made a Sangvis Ferri sound mod from Girls Frontline is mobile game. They appear hostile to players. Basically it's japanese voice. And it's not designed for commercial purposes. Please leave a comment if you have any suggestions.
This mod contain a login screen, crew voice and bgm. It's based on a default volume, but it's recommended to adjust the volume from option menu.
I changed the way of uploading. Someone may be reluctant to download large files because they don't use BGM. So I will upload it in two versions, like a simple and adv. The simple version can be downloaded from the homepage, and the advanced version can be downloaded via Google Share (760mb).
Hope enjoy :)
Installation Guide
This compressed file contains two folders, mods and res_modsi. Put them in the wot folder.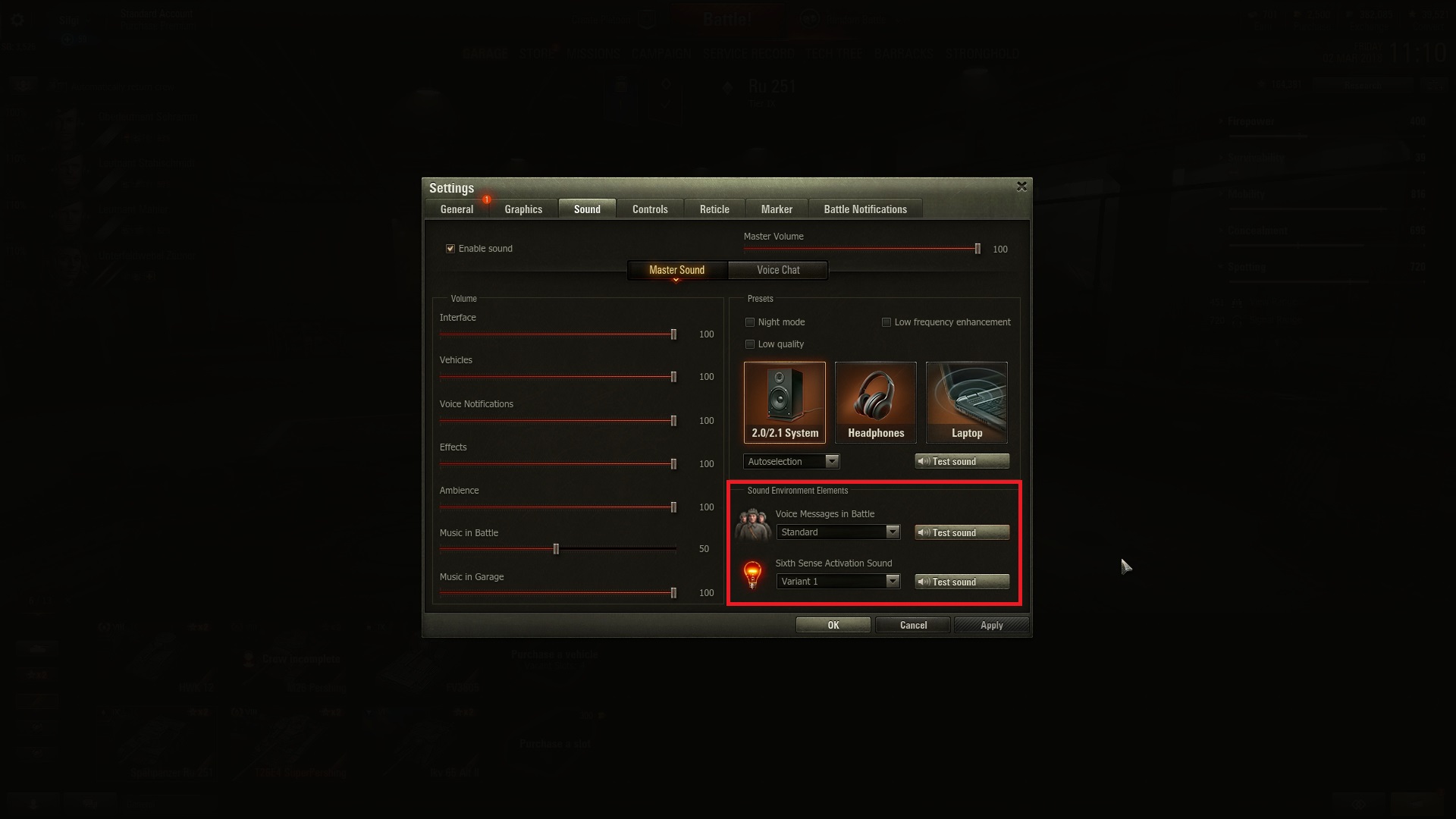 And select standard voice messages.
If you paste it onto the route, you can immediately see the different login screen.
Change Log
Updated for micro patch

Update for current version